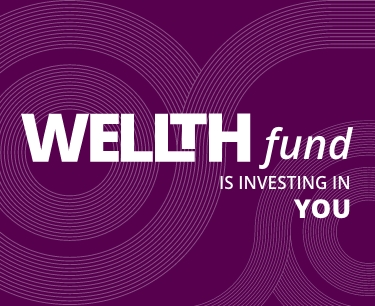 What is the
WELLTH Fund
TFG Medical Aid Scheme is investing in the long-term health of its members by having introduced the WELLTH Fund in 2023. COVID-19 has had an extraordinary impact on the healthcare choices we make, with many people deferring their routine, preventative care during the past few years. At the same time, people have become more conscious of their health and wellness.
For 2023, you and your family have access to a once-off, additional risk benefit called the WELLTH Fund, offering up to R10 000 per family to empower you and your family members to understand and address your personal healthcare needs.
Value allocation
The WELLTH Fund is a once-per-lifetime benefit available to every beneficiary on TFG Medical Aid Scheme. The value of the benefit is allocated according to size and make-up of each family on a membership.

R2 500 per adult
(>18 years old)

R1 250 per child
(> 2 years old )

Up to a maximum of R10 000 per membership
The WELLTH FUND is allocated per membership, and therefore once it is activated any person on the membership can make use of any portion of the benefit.

A Health Check is all it takes to unlock your
WELLTH Fund
The WELLTH Fund is automatically activated once all members (2 years and older) have completed a Health Check. All Health Checks completed from 1 January 2022 onwards count towards unlocking the WELLTH Fund.
Remember, an annual *Health Check is covered in full for all members by the existing Screening and Prevention Benefit.
What is a
Health Check

?

A Health Check is a simple but helpful set of basic health screenings and preventive tests which you are covered for annually. These include:



Cholesterol or lipogram tests

Weight or body mass index (BMI) assessments

Non-smokers declaration (NSD)
Why should I do
Health Check

?
To understand the health status of yourself and your family
For early detection of any possible health risks, which allows for better treatment and management in the case of more serious conditions
It is likely to lower your healthcare costs over time
It helps to inform your doctor and other healthcare providers for more personalized and appropriate care
It unlocks your WELLTH Fund!
Your Health Check results will show you how healthy you really are, and help you and your family doctor to decide the next best actions to take.
Have a question?

Check our FAQs!